Customizing your domain name provides many benefits in terms of deliverability for your emailing campaigns.
You can customize a domain name that will be used by default for all your campaigns, but be aware that it is possible to customize this domain for each of your mailings (emailing campaigns, each emailing of your automatic campaigns, each emailing of your tests A / B).
Default Domain Name
In order to set up your default domain name, go to your account settings and then to the "Domains" section.
Then click on "I have my own domain name and wish to use it":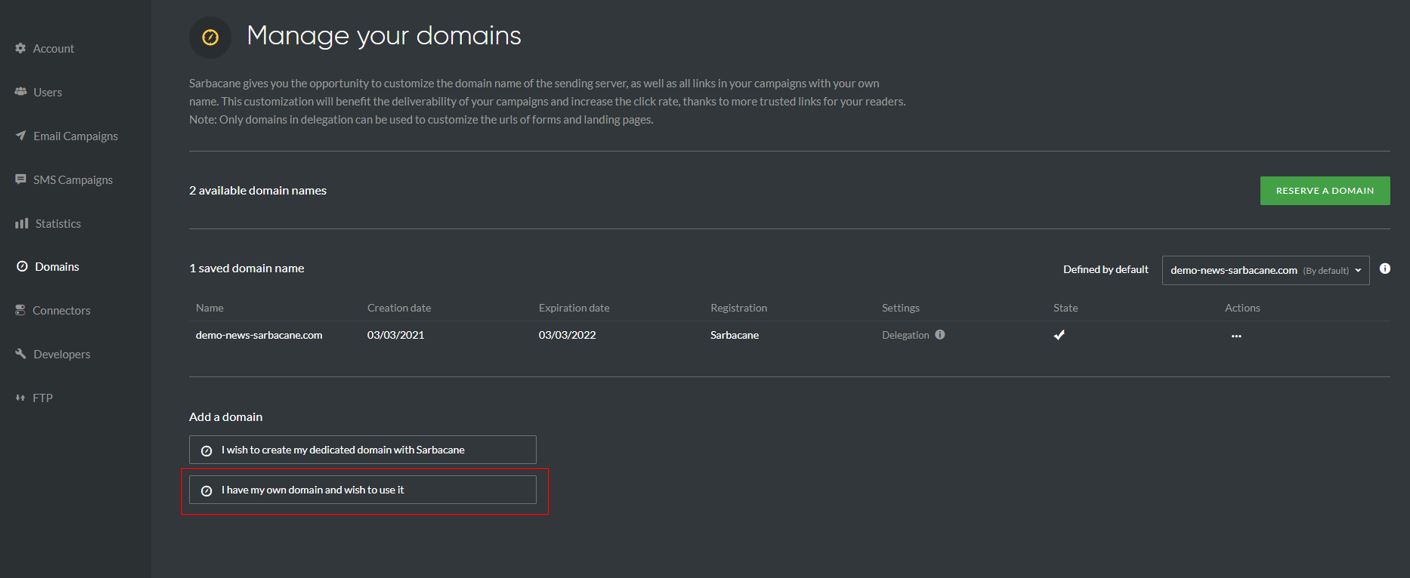 In step 1: please create and check your subdomain

Please fill in your subdomain here, newsletter.yourdomain.com for example, then click on "check":

In step 2, add a TXT record to your host.
This registration will allow us to verify that you own the domain.
Then click on "next step":

In step 3, you must add NS records to your homeowner: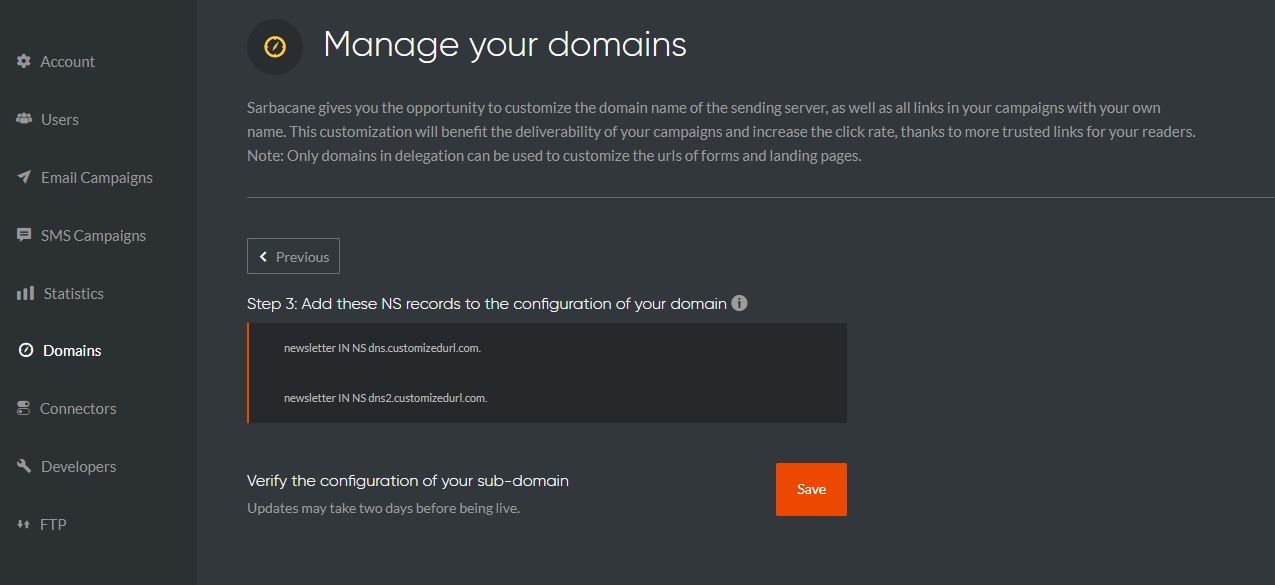 For the newsletter.yourdomain.com subdomain, you must create 2 NS type records that must redirect to:
dns.customizedurl.com.
dns2.customizedurl.com.
ATTENTION: do not forget the "." after customizedurl.com.
Once the propagation is done, you can finalize the registration of your domain in the application (propagation delays can go from 24 to 48 hours).
Custom domain name by campaign
When you reach the publishing stage of your campaign, a "Domain" button at the top of your screen allows you to customize the domain name used to send your emailing. By default, the domain name used is the one you have previously entered in the settings of your account, in the "Domains" menu.

At the click of this button, a window appears:

A drop-down menu gives you the list of domains that you have saved in your account settings. Select the sending domain of your choice.

Once you have defined your domain name, you can freely customize your sender address by adding the alphanumeric characters of your choice in front of the "@" sign.
Note that you can use a different sending domain for each of your shipments, whether it is a "standard" email campaign, an automatic campaign, or a split A / B. You will need to have set up several domain names in the settings of your account.