Have you received an invitation to join a Mailify account? Here are the steps to follow to validate the invitation and connect to the shared account.
How to validate the sharing invitation?
Prerequisite: to validate an invitation link and have access to a shared account, you must have your own Mailify account. If you do not have your own account, create an account for free before trying to validate the invitation you have received.
When you receive an invitation email to join a Mailify account, simply click on the "I confirm the invitation" button in the email.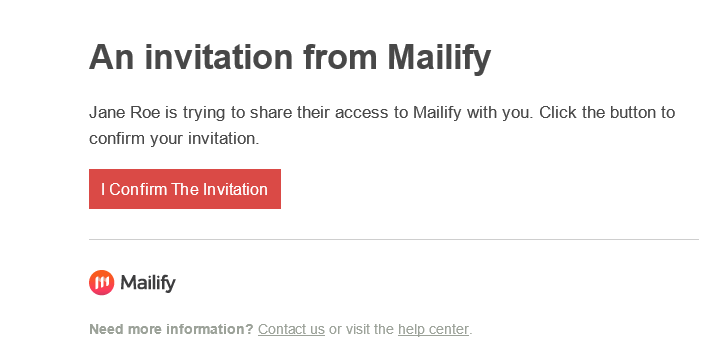 You will then be redirected to the Mailify connection form to enter your login and password.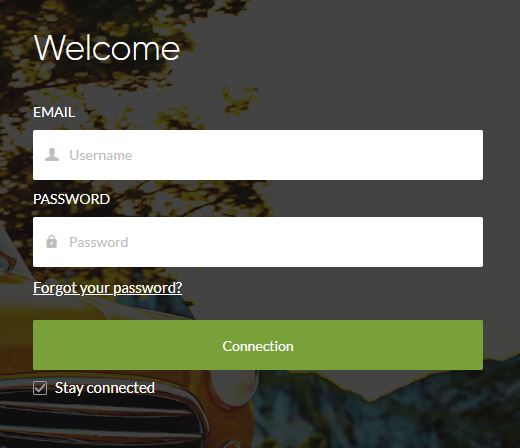 Once you have entered your access codes, a window will appear where you can choose in a drop-down list the account to which you want to connect (your own user account or the shared account(s)).
Click on the arrow next to your account name to display the list of available accounts.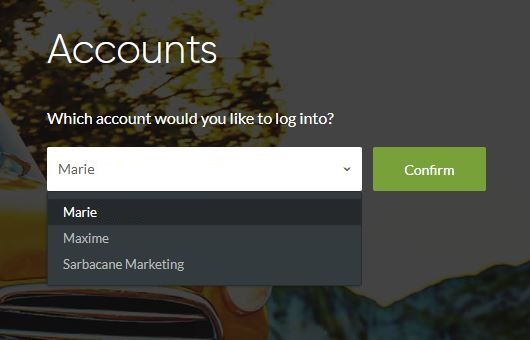 This window will then be displayed systematically the next times you log in and will allow you to choose the account you want to connect to.
Warning: if you connect to your user account, you will not be able to see the resources (campaigns, contact lists, templates, etc.) of the shared account.