Watch the video on this topic
When you open Mailify, you'll find yourself on the homepage where you'll find an overview of the main information of the tool.
When you log in for the first time, you will see the following display: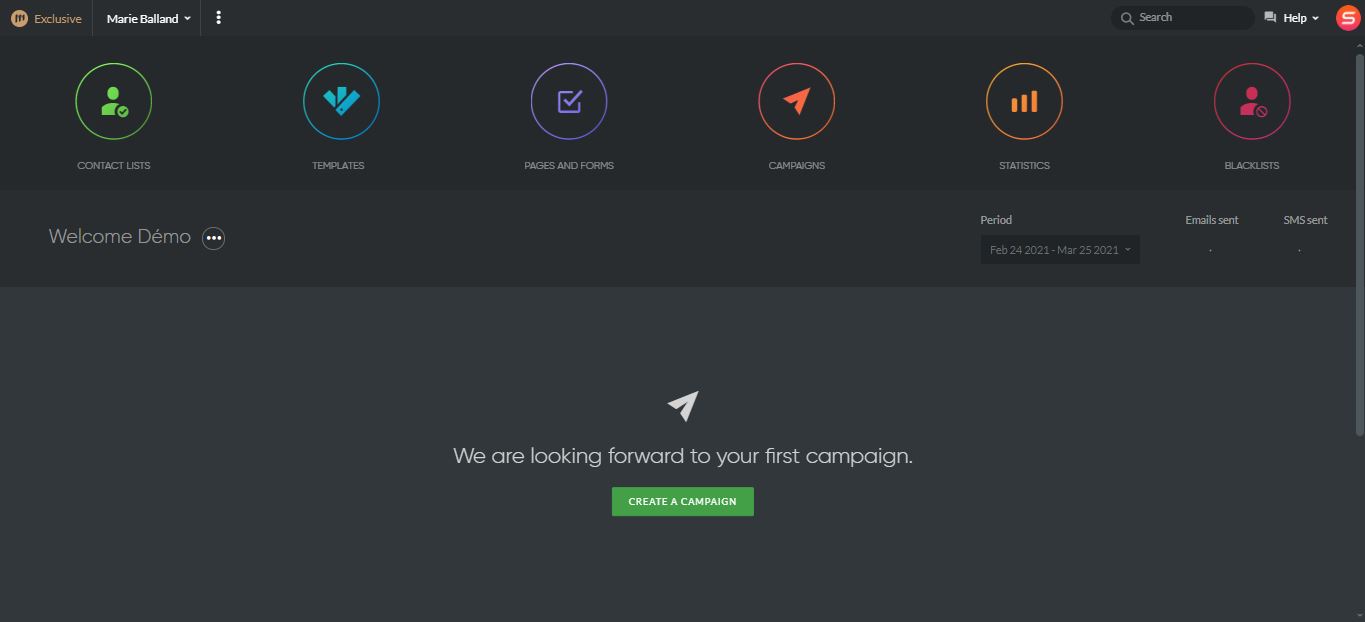 Once you have created one or more campaigns, here is what your dashboard will look like: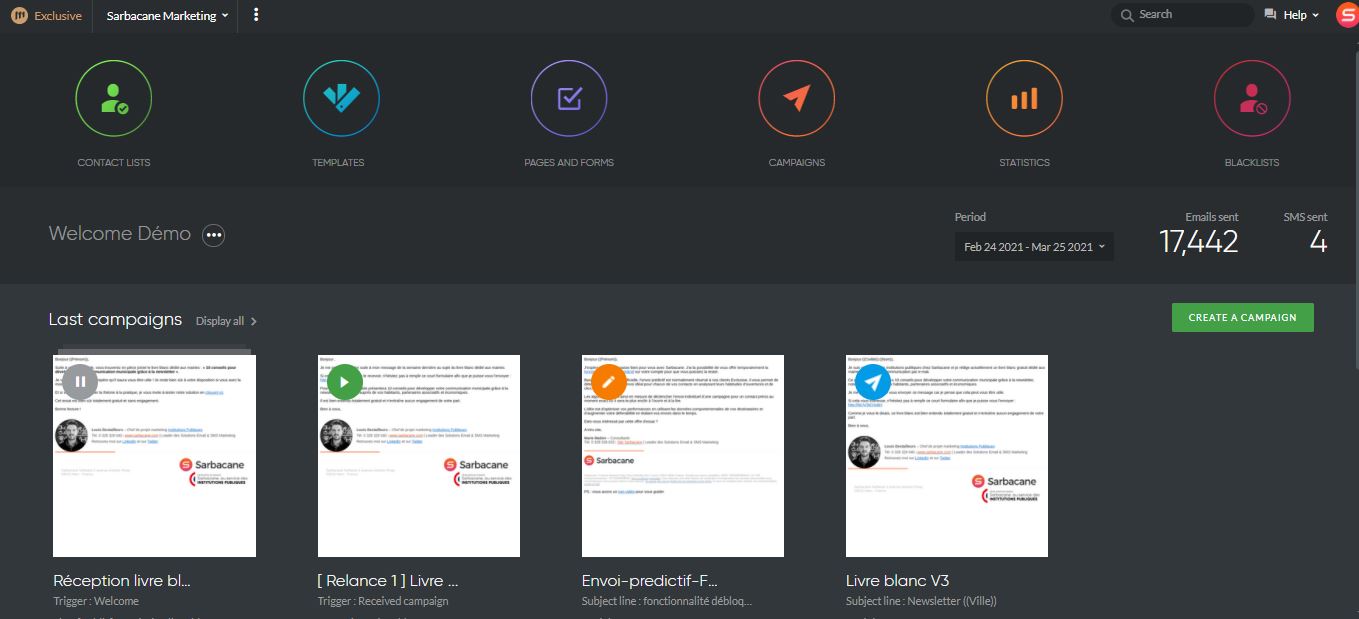 1 - Main menu
The menu of Mailify Sunrise consists of 6 sections. Discover the main menu.
2 - Breadcrumbs
You can follow the progress of your steps in each menu of the software, and return to one of the previous steps, if you wish.

The Mailify logo positioned next to the menu allows you to return directly to the homepage.
3- Account/Help/Global search
The drop-down menu allows you to:
Set up your account

Switch accounts, if you have access to shared accounts

About, this will take you to the product details and terms of use

Disconnect
The drop-down "Help" menu allows you to:
Access to Mailify's online resources center

Send a request for assistance, suggest an improvement of the application, or report a technical issue.

Consult the phone number of Mailify's customer service.

Global search bar

In the main menu of the application, you'll find a search bar at the top right corner. It allows you to visualize all resources matching your search (campaigns, lists, templates, forms and landing pages) at a glance.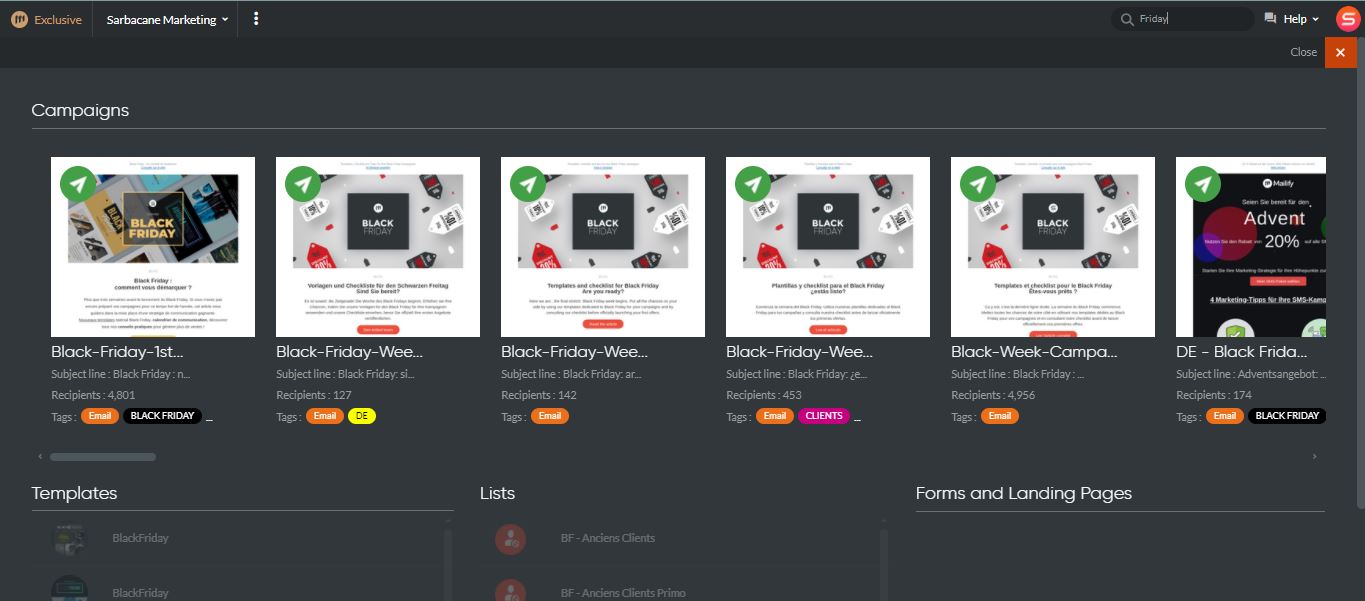 4 - Credit counter
This area provides a detailed overview of the number of email and SMS credits consumed over a certain period of time.
5 - The main action button
Create a new email campaign, SMS campaign, automated campaign, form, landing page or template. And build your new list, form or template.
You can also manage your offer from this menu.

6 - The campaigns
View the latest campaigns created in this area.
Click on "View All" to view a complete list of your campaigns.

7 - Statistics
For each campaign, you have access to information about the object, number of recipients, creation date and associated tags, as well as statistics for the campaigns you have already sent.


8 - News and tips
You can find the latest Mailify blog articles at the bottom of the page, for more useful tips, inspiration and good practices.