Sarbacane Contacts
Your contact lists for your marketing actions, in one place
A proper management of contacts is essential to ensure the performance of your marketing strategy. Add as many contacts as you want, create your mailing lists and target your campaigns.
Try for free for 30 days - No credit card required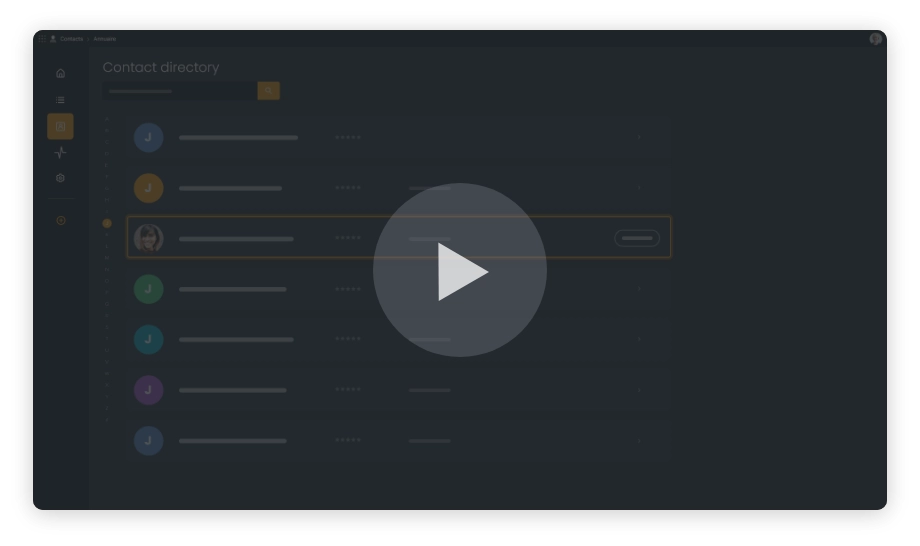 Manage your contact lists
efficiently
Import and Manage Your Contacts
Segment your recipients
Target and personalize your campaigns
Increase the performance of your actions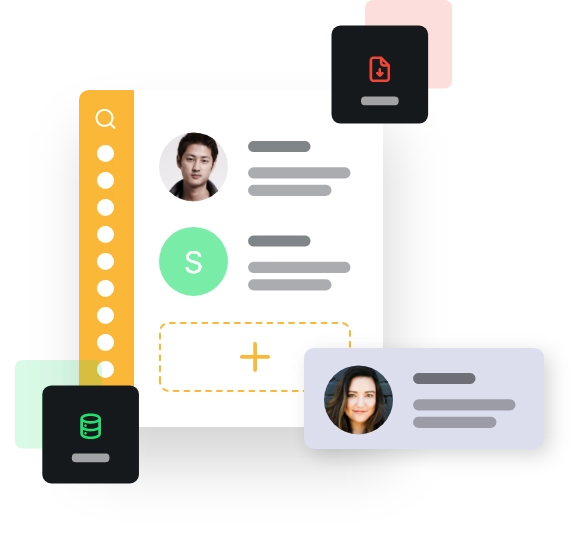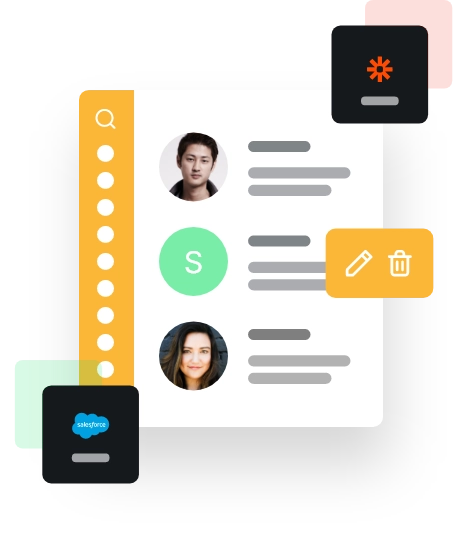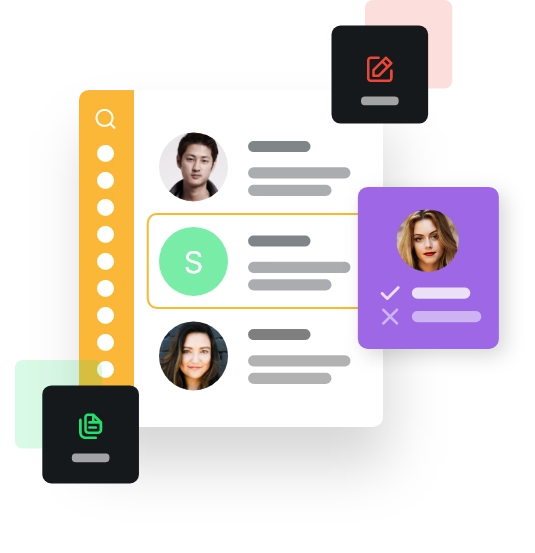 Save your contacts

in a list and manage your sendings
Import an unlimited number of contacts

Add as many contacts as you want in Sarbacane. Import an Excel file (csv, txt, xls), add them via copy/paste, from an address book, Outlook or a SQL database.

Synchronize your contacts from your tools

Automate the addition and update of recipients. You can add / edit / delete data in your contact lists and blacklists using simple HTML requests with the GET method or by using the following connectors: Google sheet, Salesforce, Prestashop, FP, MySQL, Wordpress, Shopify, Magento, Zapier, etc.

Edit your contacts once, for all your lists

Create, complete and edit your contacts over and over again in the Sarbacane Contacts directory. Thanks to the Contacts file, the modifications made on the same contact are synchronized on all the lists in which it is registered.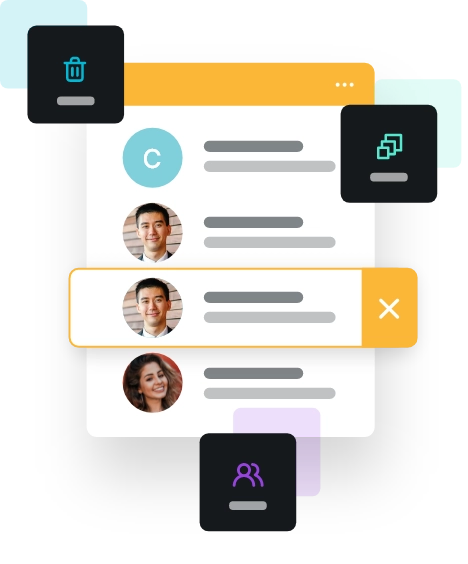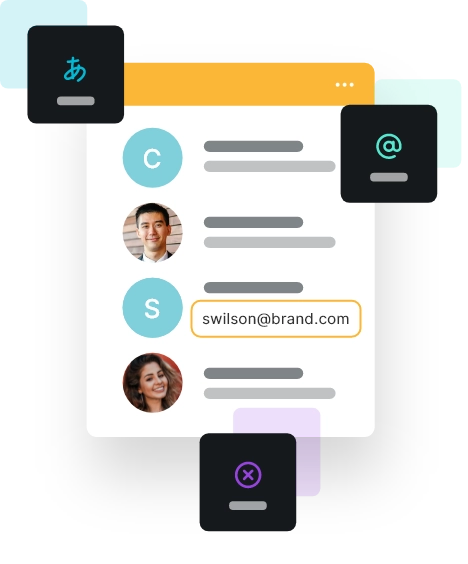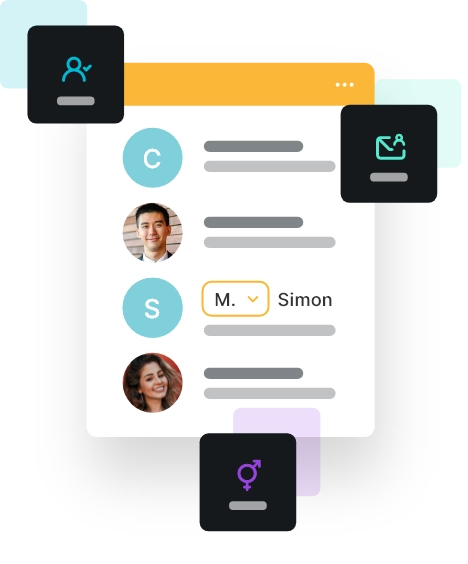 Smart
tools

to qualify your databases
Automatic deletion of duplicates

Sarbacane detects and deletes the duplicate email addresses of your contacts in your database. Save time and money to focus on your emails.

Correction of incorrect addresses

It is possible that your contacts have typed their email address incorrectly on your site. Sarbacane Contacts detects and corrects the recognized errors, identifies the incorrect syntaxes and corrects the domain names.

Detection of the civility

Use the first names of your contacts to detect their civility and add it to your contact list to better personalize your email & SMS campaigns.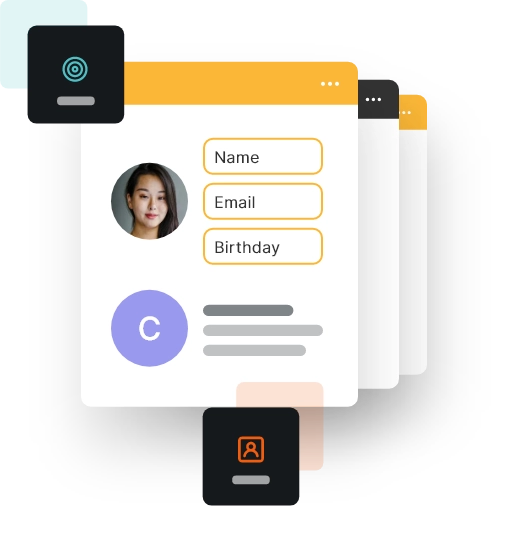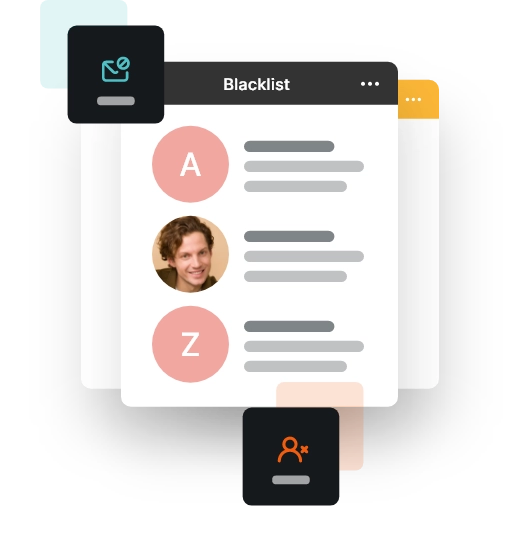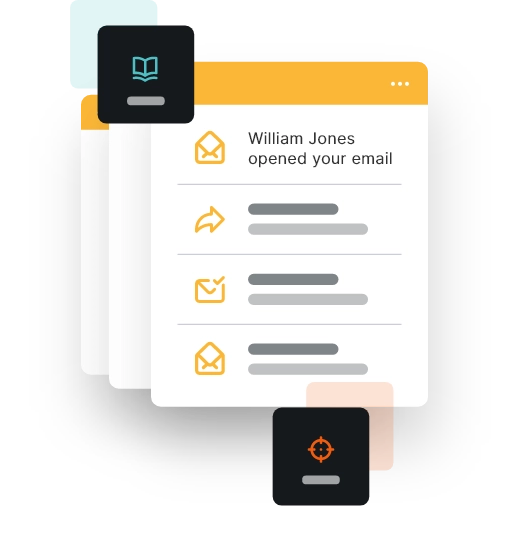 Target

your contacts to improve the performance of your campaigns
Advanced multi-criteria targeting

The targeting possibilities are infinite. Use and customize the fields in your contact list (name, address, date of birth, etc.) to filter your database and create precise, customized targeting.

Automatic blacklist management

Automatically remove unsubscribers and NPAI from your lists at the time of sending to avoid sending your campaign to unnecessary contacts. Select the desired blacklist for your campaign. Unsubscribers will be automatically added to it.

Marketing pressure control

If your contacts are over-solicited, they may unsubscribe from your lists. Thanks to tracking and contact activity logs, you have access to all of your contacts' interactions with your campaigns, and can limit the number of campaigns sent to the same email address over a period of time.
Find out more...
Sarbacane Contacts is an integral part of an all-in-one marketing software that gives you access to many other features. Transactional messages, forms, questionnaires, surveys, landing pages, email prospection, chatbot, livechat, – learn more about all the complementary modules of our marketing suite to optimize your cross-channel digital communication.