Sarbacane Chat
Interact with your website visitors
Sarbacane Chat is a conversational marketing solution that allows you to stay in touch with your visitors and manage all of your communications from a single tool: omnichannel messaging (live chat and chatbot), knowledge base. Automate and contextualize your contacts with our conversation scenarios for an optimal user experience.
Try for free for 30 days - No credit card required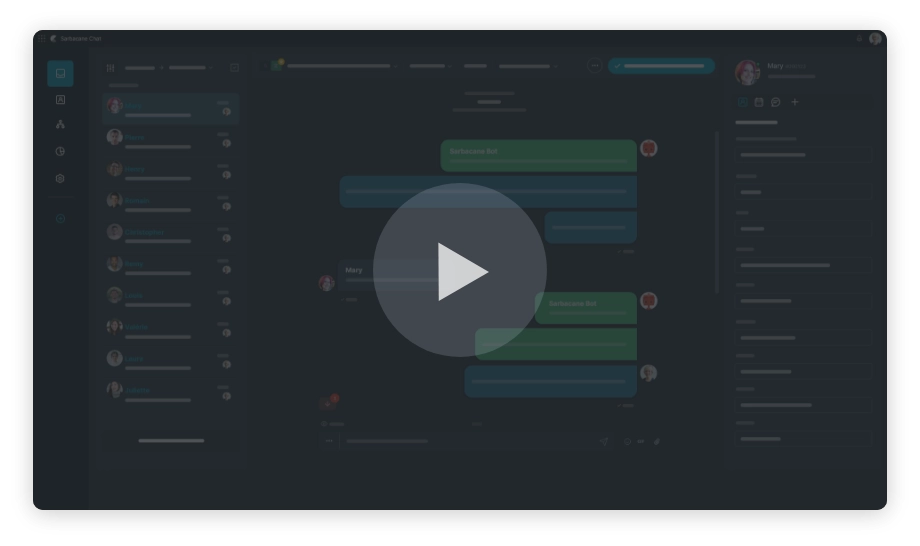 Sarbacane Chat features
a comprehensive range of functionalities:
Unified and multichannel inbox
Chatbot
Conversation scenarios
Integration with Sarbacane Campaigns
Contextual engagement
Satisfaction surveys
Simultaneous translation
Hosted knowledge base
Advanced team management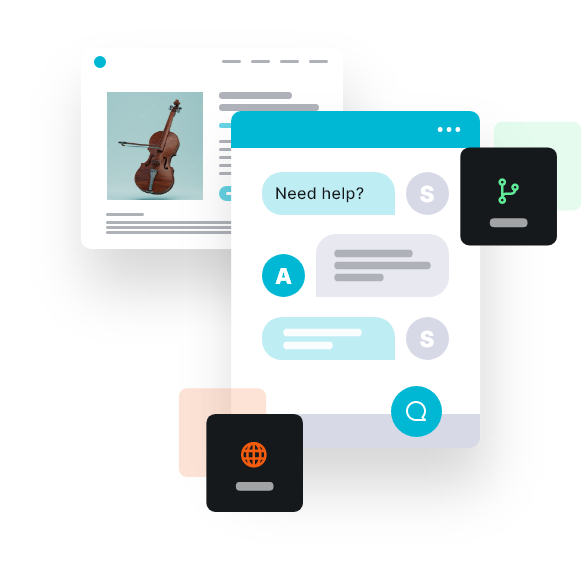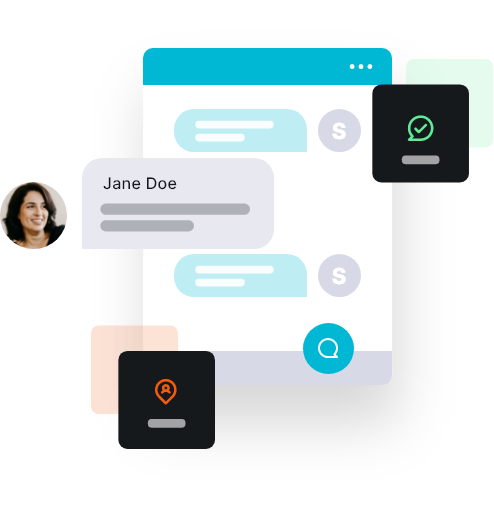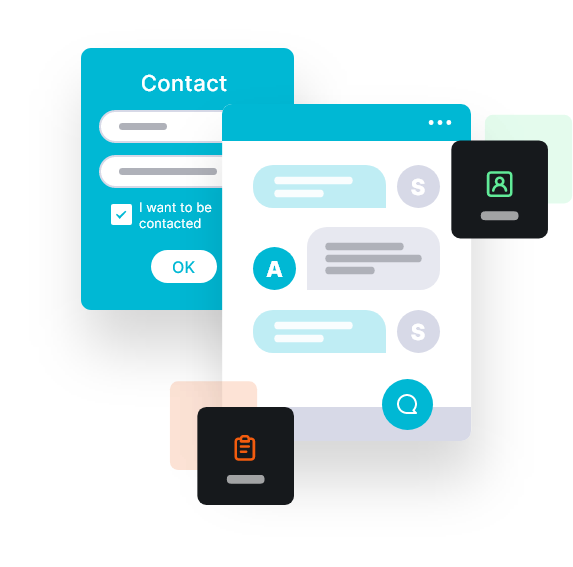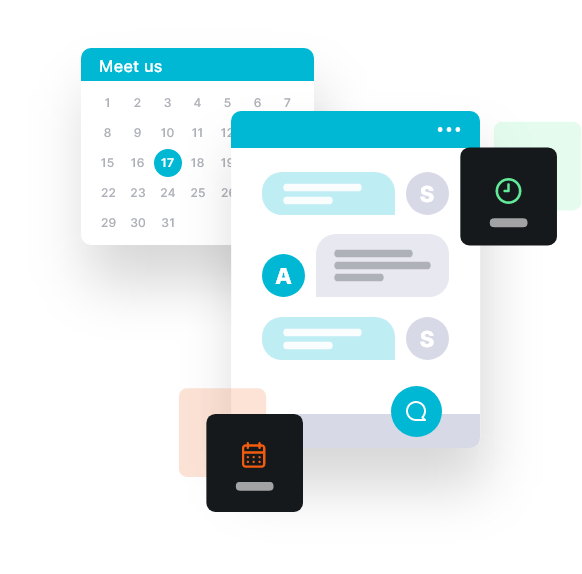 Turn your visitors

into customers with chatbots and real-time conversations
Contextual engagement

With our automated communications, engage your visitors based on their browsing behavior and journey.

Conversation scenarios

Trigger the right scenario at the right time and to the right person to capture their attention and address their needs.

Contact forms

Create contact forms to capture qualified leads when your teams are not online.

Qualify Your Visitors

Use Chat Bubble to Prequalify Visitors on Your Website with Targeted Questions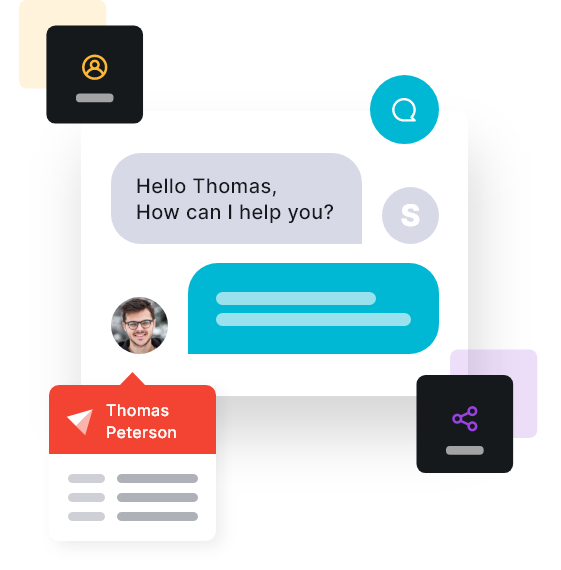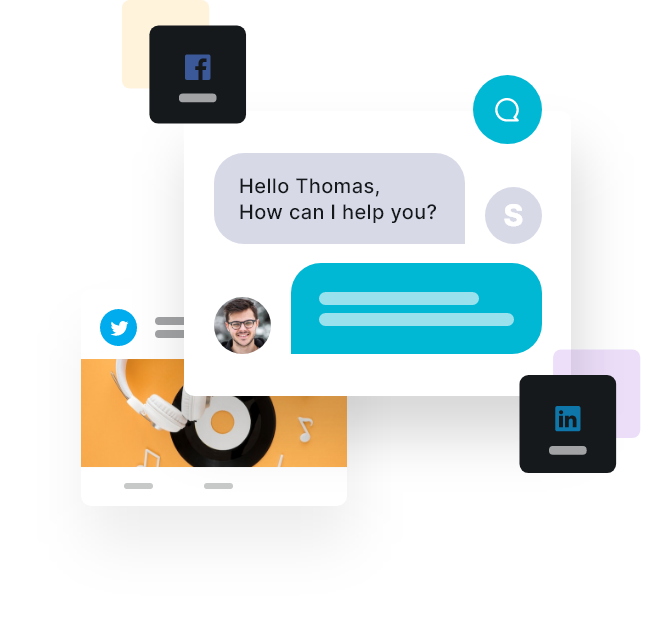 Engage

and retain your customers throughout their journey
Interconnection with your marketing tools

Connect Sarbacane Chat with Sarbacane Campaigns and all your marketing tools to precisely target your customers based on their profile.

Unified conversational experience

Offer your customers the ability to reach you on all your digital touchpoints: website, mobile app, social networks, emails...

Proactive engagement

Proactively reach out to your customers by sending outbound messages when their behavior warrants it.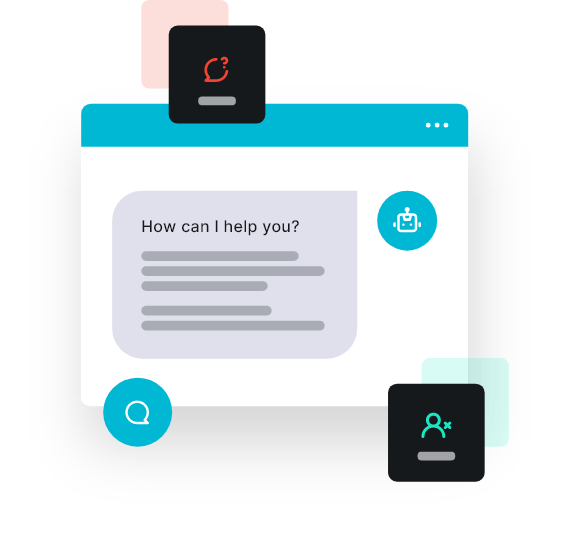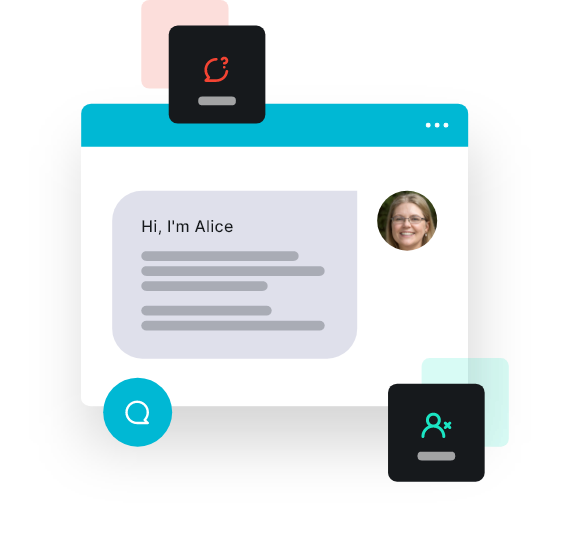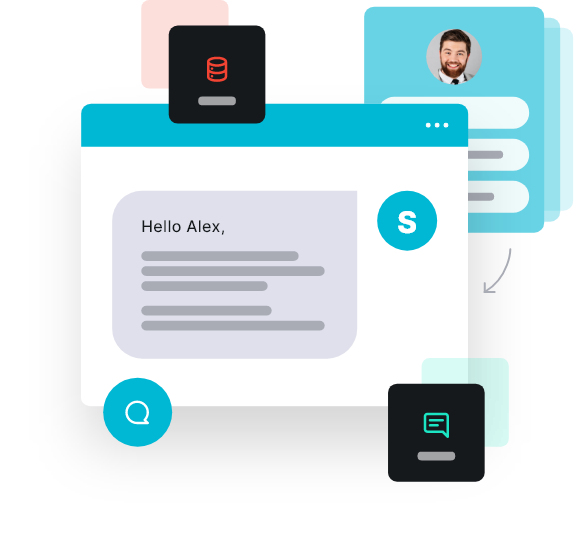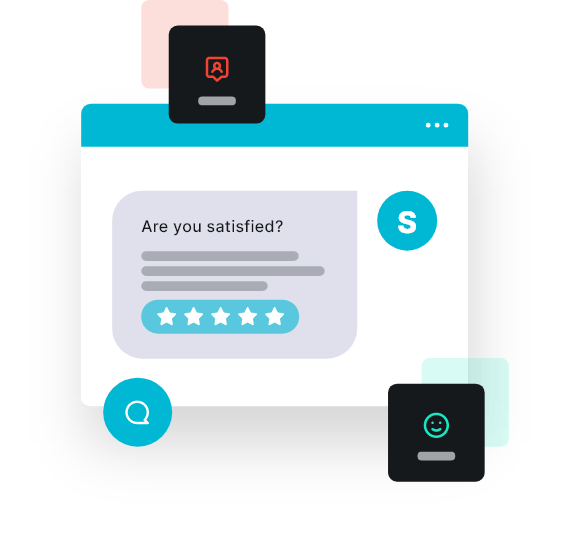 Assist your customers
when they need it
Chatbot assistance

Allow your customers to interact with your chatbot when your teams are not available to find answers to their questions.

Live chat

Add your support team to Sarbacane Chat to offer your customers a new communication channel with your company and address issues with traditional channels.

Help center

Import, create, or host your knowledge base on Sarbacane Chat to redirect your visitors to relevant content.

Satisfaction surveys

Create and send satisfaction surveys to gather feedback from your users.
Find out more...
Sarbacane Chat is an integral part of an all-in-one marketing software that gives you access to many other features. Transactional messages, forms, questionnaires, surveys, landing pages, email prospection, chatbot, livechat, CRM – learn more about all the complementary modules of our marketing suite to optimize your cross-channel digital communication.