The marketing solution for health professionals
Sarbacane provides you with intuitive and secure communication tools that comply with the legal requirements related to the processing of health data.
Try for free for 30 days - No credit card required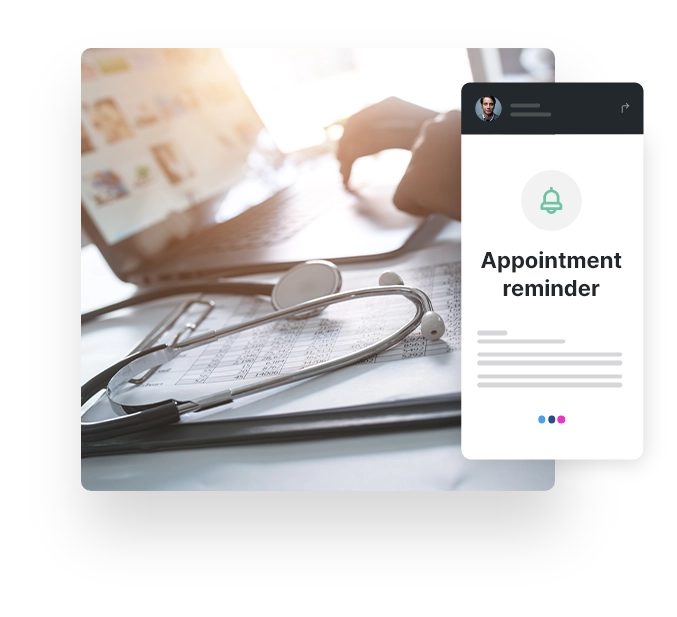 How Sarbacane can be useful to you
as a healthcare professional?
Guarantee the security of your data
Communicate to the right moment
Improve the patient experience
Build trust with your contacts
Ensure security
of your health data
Certified data processing

Benefit from Sarbacane's certification for the processing of your health data through our partnership with Inovelan.

Send emails securely

Easily and quickly send a high volume of emails to healthcare professionals securely, including those using MSSanté messaging.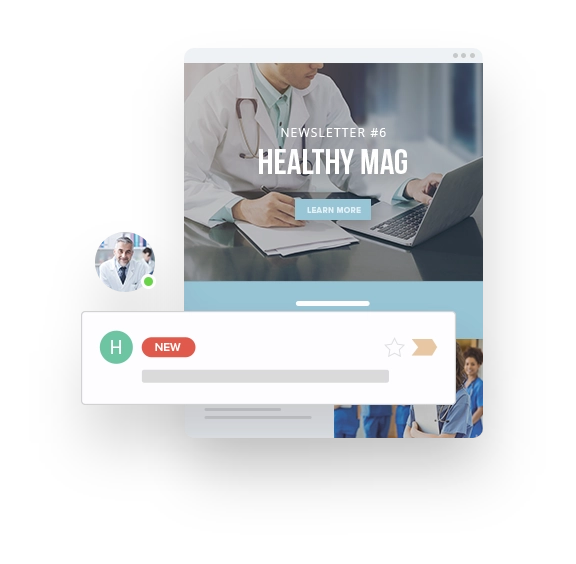 Communicate

at the right time
Find the ideal moment through predictive sending

Use predictive sending to send your communications at the optimal time and adapt to the busy schedules of healthcare professionals.

Manage staff scheduling

Manage staff scheduling more easily by sending notifications in case of shift changes.
Improve

patient experience
SMS Notifications

Send an SMS notification to your patients when their test results are ready.

Appointment reminders

Reduce missed appointments by sending SMS reminders the day before a medical appointment.Reduzca las citas perdidas enviando recordatorios por SMS el día anterior a una cita médica.Reduzieren Sie verpasste Termine, indem Sie einen Tag vor einem medizinischen Termin SMS-Erinnerungen senden.Reduza as consultas perdidas enviando lembretes por SMS um dia antes de uma consulta médica.

Drive appointment bookings

Automate reminder emails for annual check-ups to boost appointment bookings
Build
trust

with your audience
Intuitive editor

Easily create professional emails with our intuitive editor

Royalty-free photo library

Use our royalty-free image library to illustrate all your communications

Certified solution for data processing

Use a certified compliant solution for health data processing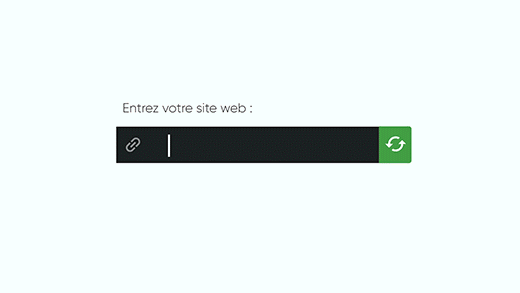 Smart Template :

generate templates in your image

Many healthcare professionals use the Smart Templates feature of Sarbacane to save time in the creation of their emails and newsletters.Simply enter your website address and our tool generates for you email templates with your colors, ready to use and optimized for a perfect readability.